I'm not talking about ordinary houses here, I'm sure you know. Now there are a few that actually call themselves "massage parlors" or "spas" but the general idea is that there are a number of ladies inside these places waiting for a guy like you (or unlike you if you don't show up) to engage her in some hanky panky in exchange for a modest sum.
They tend to be somewhat clustered in the Candelaria district of central Medellin, though a few others are scattered about the city… in Laureles, Belen, Itagui and such. Most gringos prefer the downtown casas because they are concentrated in a nice small area and you can easily visit 5 places in a walk of a couple of blocks.
Normally, the guys have a favorite place or two, though there are some who enjoy scouting out multiple places, looking for new "faces," or maybe not faces? Whatever,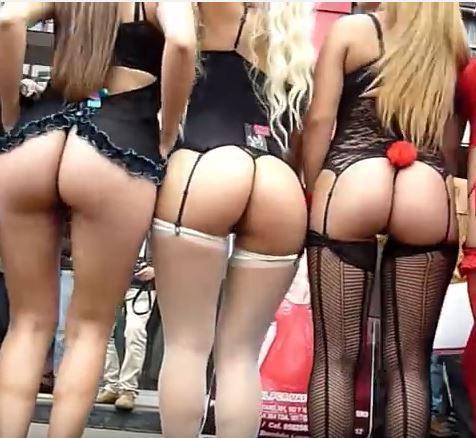 The traditional way things are done here is that when you enter and sit down (or not) the manager will call for a "presentation," which consists of every unoccupied girl in the place coming out and introducing themselves. Normally this includes the girl giving you a cursory hand shake and telling you her name. This seems quite simple, but the trick is remembering who it was you liked best, her name, that is. I remember a guy who used to go on daytime talk shows, Harry Loraine, who used to be able to memorize everybody in the audience's name at one go. I'm guessing that's not you. It sure ain't me.
My method is to only attempt to remember a name when the chica is more appealing than all those before her. That way you only have to really remember one name at a time.
So there you go, pro tip of the week.
[adrotate group="2″]