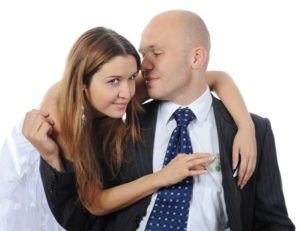 As I have stated unequivocally, I support sex worker rights and sex workers in general, both politically and (often enough) economically. There is a stigma attached to sex work that may never go away, but as far as possible, I would like to see it go away.
[rau]
In my eleven years living in Costa Rica, I know of several sex workers who have 'moved up' by marrying or living with one of their clients. In one case, I lost one of my all time favorites to a younger, richer guy who is now married to one of the sexiest women I have ever met. She is also honest and good-natured.
In my book Magdalena, Magdalena had several opportunities to hook up with gringos and improve her situation. She always either screwed it up or turned her back on those opportunities, but nevertheless, she had her chances. In a sense, virtually all sex work is done as a means of moving up the economic ladder, although in most cases the upward step is just a baby step.
Just what constitutes a 'sex worker' is in some dispute. I think everybody can agree that a streetwalker or a call girl is a sex worker. But what about a stripper who never goes beyond lap dances (no touch!)? A hard-core porn actor or actress is a sex worker, we can agree. How about soft-core? I suppose we can draw the line there if we like. If we do that then we can also say that nude models are exempt from that label. If the models engage in erotic situations, but don't actually show genitals while they do, then the case can be made that they sex workers either.
If we define sex work in those terms, then Anna Nicole Smith wasn't a sex worker. The fact that she was a Playboy Playmate of the Year and married an 80 year old gentleman worth hundreds of millions of dollars does not make her a sex worker. The fact that Melania Trump posed nude during her modeling career does not make her a sex worker. A blogger and a newspaper that called her a sex-worker were both sued for doing so.  Both Anna Nicole and Melania both married 'up' in a big league way, but it's not the same as my former favorita marrying a guy worth a few million who was a former client.
One last point should be made. Although I have joked over and over about 'Captain Save-a-ho,' I have seen it over and over and over. Guys think that because a pretty girl is a sex worker, she is just dying to marry the first gringo who proposes to her. I have seen sex workers hook up in a 'relationship' with gringos they didn't even like for economic reasons, but only fools can delude themselves into thinking their 'partner' is in love with them.
The movie "Pretty Woman" was just a movie, and none of us is Richard Gere.