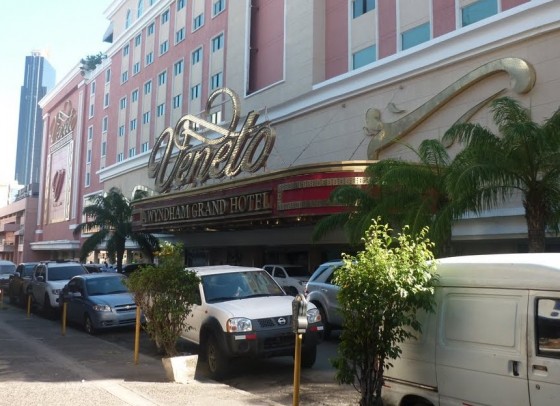 Veneto Wyndham Hotel in Panama City, Republic of Panama is the top destination in the city to mingle with local women in search of romance. The hotel offers $200 a night luxury accommodations, and is permissive of guests who entertain in their rooms.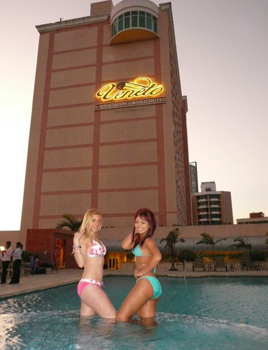 Located on the the Via Veneto in the El Cangrejo section of Panama City the hotel, bar and casino is a magnet for night life and entertainment. Several massage parlous have opened in the mall just below the hotel, and are are excellent option for the daytime.
Just a few blocks is the Moulin Rouge, which according to expat Don Winner is a popular place to meet Colombian girls in Panama City. Also, around the corner from the Veneto is another night club, the Doll House. Both are in easy walking distance.
Taking a taxi to the Veneto is better than to the nights clubs directly, because drivers receive commissions at the clubs. The cost of the commissions is always added to the customer's final bill.
The casino at the Veneto is also not without its share of entertainment options. The hotel has facilities for private parties and has hosted weddings, runway fashion shows, boxing matches, executive meetings and poolside banquets.
The regular Sunday afternoon poker tournament starts at 5:30pm and has a $30 buy-in. Occasionally there are pool parties on the seventh floor, however word is that few girls are turning up for this function.
Some make the comparison between the Veneto and the Hotel Del Rey in San Jose, Costa Rica however the Veneto is decidedly upscale by comparison. There are also quite a bit more talent the Veneto because unlike Costa Rica the Republic of Panama allows for free travel from Colombia.
[adrotate group="2″]