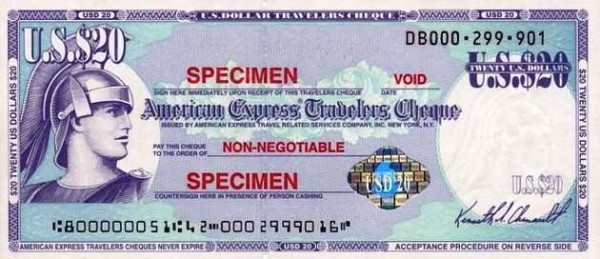 Once upon a time travelers checks were the preferred currency of travelers worldwide given their security and relative ease of acceptance. Unfortunately travelers checks are not welcome among most places in Latin America. Fraud is rampant, and banks impose a minimum thirty day hold on check deposits. So, a hotel operator may be reluctant to tie up their cash flow for a month just because a guest needs spending cash.
[rau]
The best plan for most gentleman travelers is to bring a generous stack of cash, and choose a reputable hotel with an in-room safe. A couple of ATM cards and at lest one credit card are good backups, because the exchange rates are usually best for cash.
Occasionally, some travelers use Travelers Checks for casino gambling. Such an approach avoids carrying large sums of cash and incurring service fees for ATM or credit advances. Many casinos are willing to accommodate travelers checks if there is actual play involved. Just be sure to check with casino in advance before making travel plans.
[rau]