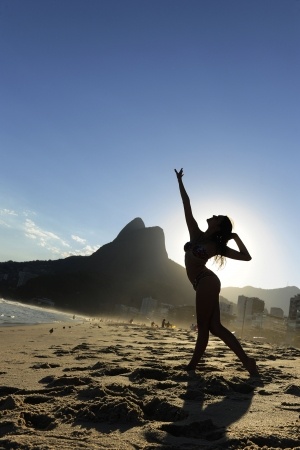 Rio de Janerio in Brasil is for many gentleman the holy grail of adult adventure travel. With a population of 6 million people, few destinations can offer the sheer amount of talent.
Joe's book focuses on the daytime venues, which are known locally as Termas. He explains how to handle the girls and enjoy yourself without getting in over your head. Described are also the major Termas and links to their web sites. Although for night life nothing can replace the void, left when the former Help (Hel-pe) discotheque was shut down, Joe describes a few night places where you have a good time. There are also links to websites where you can arrange for in-room entertainment.
Overall, the book is a quick and concise introduction to where to find instant romance in Rio. It's five dollar price tag, and electronic portability (great for iPhone) make it perfect for the traveler to use.
[rau]