Night club, pronounced in English is the U.S. equivalent of a Gentlemans Club. However, strippers in Costa Rica consider touching to be polite, especially when a customer is tipping or buying drinks. A nude dance is just a sales presentation.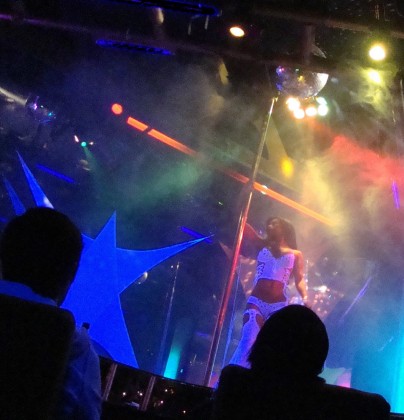 [rau]
Tipping dancers publicly with dollars for dances is also very uncommon. Clubs either pay the girls to dance or provide some type of salary. Night club dancers in Costa Rica earn their money by collecting drink commissions, dancing for clients at their tables and having sex in onsite rooms.
As a rule always ask up front how much a drink will cost for a dancer, and only agree to run a tab after becoming a frequent visitor. It's not uncommon for some night clubs to run a scam on an unwary tourist, and at the end of the night present an inflated bill for hundreds of dollars.
If what you want is to spend time in private with the dancer, then don't ask for a lap dance. Instead simply inquire how much it will cost for an hour alone with your dancer. Night clubs rent rooms by the hour.
[adrotate group="1″]