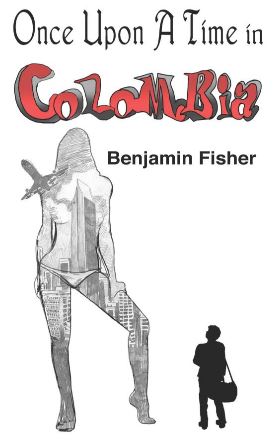 Once Upon a Time in Colombia is inspired by the author's experiences in Medellin, Colombia, where as a young American college dropout, he traveled in search of adventure, women and money.
Living out of the Black Sheep Hostel in the Poblado district of Medellín, Benjamin teams up with Ruben, a local Colombian from an affluent family with social connections to hundreds of attractive young women.
Benjamin and Ruben soon find themselves at the center of a flourishing webcam business. Women in Latin America are almost always willing to play for payment. Virtual play is just a modern variation on the same theme.
[rau]
As Benjamin describes it,

fishing for girls in Medellin is like, throwing dynamite in a barrel
His plan for staying and living the good life in Colombia is to setup a webcam studio. Much of the book is about the wide ride, running chicas in Medellin and it includes plenty of intimate details.
Once Upon a Time in Colombia is a great read for anyone interested in spending time in Medellin, starting their own business or just getting an inside look at a subculture that attracts men from around the world. In Medellin, attractive women are perhaps more plentiful than in any city in Latin America. With a little cash or game, a foreign gentleman can have the time of his life.
Of course, this is what Benjamin and Ruben do in Once Upon a Time in Colombia.
[rau]