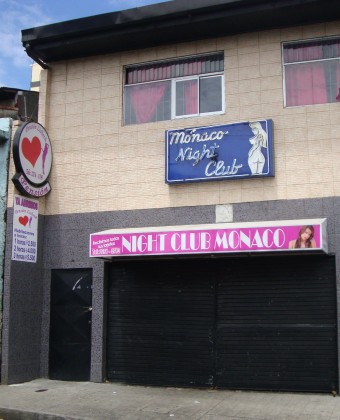 Monaco Night Club is moderately priced venue on the fringe of downtown San Jose. Modestly remodeled after changing hands in 2010, new owners also control several other downtown venues.
A beer for a customer runs about $3, although a drink for one of the ladies is likely to run $10.
Location along a dubious section of town, called the Zona Roja is best navigated by taxi. However, walking between the nearby Nicole's Night Club and Tangas Bar is reasonably safe.
[book-guide-sanjose]