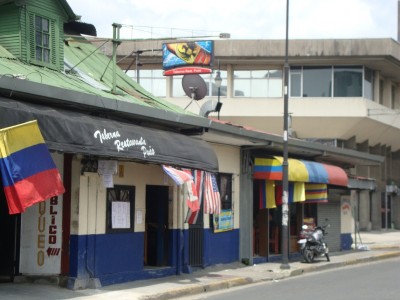 A haunt of tourists and expatriates alike, the Bar y Restaurante Antiguo Poás is an occasional hangout of a few long-time working girls in San Jose. While it isn't the largest or most luxurious bar in San Jose, it is one of the friendliest among English speaking people who either live in San Jose or come so often that they consider it a second home.
Poas is a marginal pickup bar, and many of the girls who work this place are "old favorites", and migrate between here and the Papi's Bar.
The kitchen is also open until midnight, and the bar closes at 2am, which makes it a favorite place to either end the night or warm up in the early evening before the night clubs are really rocking.
[book-guide-sanjose]