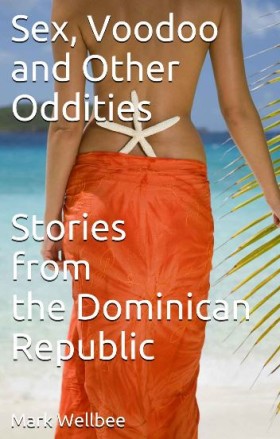 Although the title implies much while trying to hide behind a cloak of respectability, this book is all about hooking up with loose women in the Dominican Republic. With headings like, "How Much is that Puta in the Window" and "Three Hookers and a Funeral" you know what this book is all about.
Of course sex tourism in the Dominican Republic is nothing new, and the island has earned its reputation after decades of experience. After a brief introduction to the world of no tell motels or Cabinas, author Mark Wellbee, who is an ER doctor turned cruise ship doc shares his expat experience in the Dominican Republic. However, instead of boring us to death with the benefits of yoga he talks about sexy Dominican girls raising the dead with voodoo.
The book is lightly written, but provides interesting social commentary on what his life has been like as a retired expat in the Dominican Republic. Mark switches from topics like rental wives (Skankies) to burial, Canine training and the local legal system.
It's a good read, and I would not be surprised if Mark comes out with a few more on the subject. Sex, Voodoo and Other Oddities is available both as Kindle EBook and in paperback while coming with a bargain price tag.