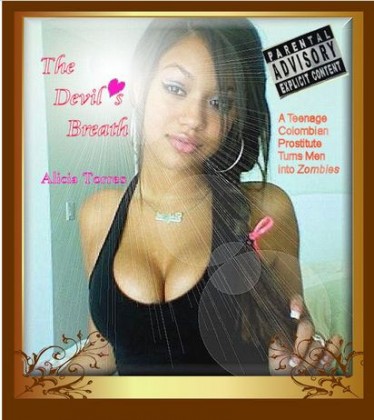 Scopolamine or Burundanga is a Colombian street drug, used to induce a trance-like state. In powered form, it is mixed into a drink or blown directly into a victim's face. Those who fall prey become virtual zombies, handing over their money, jewelry and other valuables.
[rau]
In The Devil's Breath by Alicia Torres the first victim is an expat surfer in the Colombian city of Baranquilla. After being drugged by a hot nineteen year old girl in a bar, the expat makes several ATM withdrawals and helps empty out his apartment.
The book is a work of fiction with a bit of erotica, and describes the life of a young, attractive Colombian women who is tuned into the sex trade at an early age. She escapes that world to become a dangerous criminal, using her good looks and Scopolamine to prey on unsuspecting men.
Available in Kindle ebook format, The Devil's Breath is an grim look at the world of sex and crime in Colombia.
[rau]