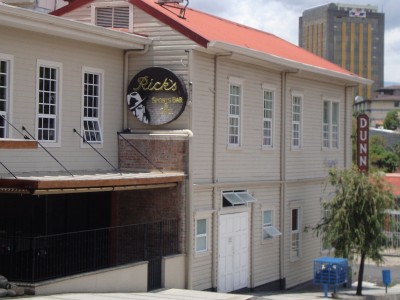 Dunn Inn offers 26 luxury rooms in a restored, early twentieth century mansion in Barrio Amon. Standard room rates are between $49 and $79, and include cable television, mini bar, direct telephone line, clock radio, and private bath with hairdryer. A suite is available for $109 a night, and includes jacuzzi tub, king size bed, well stocked bar, two televisions and a sofa bed.
In-room massage at the Dunn Inn is reported as being one of the best in San Jose.
The recently opened Rick's cafe is a larger, more festive version of the Tropix Bar. Frequently the Dunn Inn hosts entertainment and live music. The executive lunch special is among one of the best in San Jose.
The location is a short walk to the Hotel Little Havana, New Fantasy Message and Del Rey Hotel.
[book-guide-sanjose]