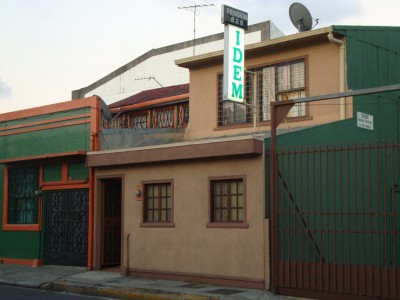 Idem, which in Spanish means "ditto" had once been a favorite place of many tourists coming to San Jose until they raised their prices substantially.
A well stocked bar and an attractive selection of ladies still makes this place fun for those who don't mind spending $100 or more in an hour. Although Idem opens in the afternoon the line up is best after 5pm.
A far more popular option is Pension Relax, located just across the street from Idem. A little further along in this section of town is MP1071, and Sala Criss. Relax is likely to be the favorite venue with the most selection here in the Soledad section of San Jose.
[book-guide-sanjose]