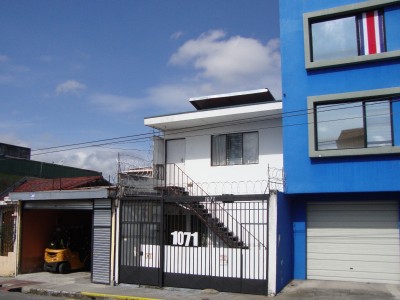 Numbers 1071 is the designation painted on the gate on the otherwise nondescript home, located just next to a large blue government building.
Just stroll over to the front door, and ring the bell. Facilities are clean and comfortable, and there are usually three or four ladies waiting in the living room.
Location is in the southeast corner of the Soledad section of town, which also hosts a concentration of small law firms and the Costa Rican Supreme Court. MP1071 is just across the street from Sala Criss and a few blocks away from Mansion on Plaza Viquez.
[book-guide-sanjose]