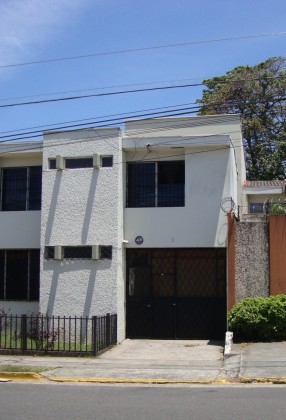 Nondescript building in a quiet Paseo Colon suburb or San Jose usually has a few ladies waiting patiently in the living room to receive gentleman visitors.
Not much turn over here, but a few of the girls cater to repeat customers. Location is on the very fringe of downtown San Jose and is just off the main highway that goes to the airport and Alajuela.
Kamasutra is a little difficult to find because it has not outward markings. Look at the photo carefully, place it on the map of San Jose, and then look for the ADT sign and number 1 above the door. Ring the bell upon arrival.
Just a block away is Golden Massage, and a bit further down 5th Avenue is Estetica 360.
[book-guide-sanjose]