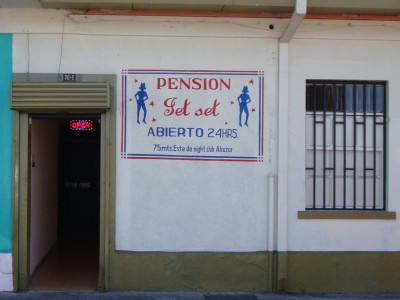 Pension Jet Set is the present name of this small venue, described by Internet guides and maps going back to the 1990s. Previously known as Flamingo, "The Dungeon" or "Black Door" the only constant has been the 70E marking just above the door.
Ironically, the name Dungeon stuck after it was described as such by an English speaker who thought it resembled one. The last remodeling upgraded the waiting room, however the rooms are still sparse.
Jet Set is just a short walk to Muses and the often more impressive line at Krysis Spa.
[book-guide-sanjose]