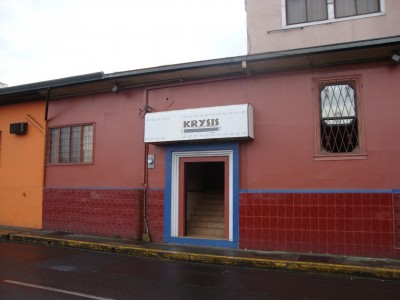 Krysis is an small venue that usually has a an attractive collection of talent. The location in Barrio Amon is easy to reach during the day, and is definitely worth a visit.
Rooms are decently furnished, and one has a hot tub. Look for the doorbell because the front gate is normally locked, and the maid or madam in charge is quick to let in customers.
Krysis shares the building with Lipstick Night Club, but has completely separate management. Although Lipstick is known for dubious business practices, the madam who runs Krysis has a good reputation. Krysis is not farm from Muses and the more popular New Fantasy and Hotel Little Havana.
[book-guide-sanjose]