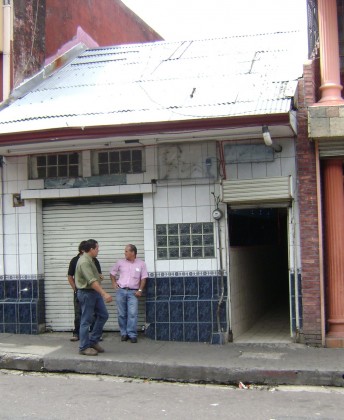 Squat building with a tin roof and neon sign in San Jose red zone hosts of line up of women on what resembles a dance floor. Customers line up along the entrance hall and also on opposite ends of the floor from the girls. Scene would be reminiscent of a school dance if the girls were not so minimally dressed.
Location in a dubious section of town is known as the Zona Roja, and should only be braved by the well-prepared. Not recommended after 3pm, and best avoided on the weekends this is the bottom of the barrel for San Jose. Occasionally there is a diamond in the rough.
Calle six pensions in order are Lilliam, Paramount, Maison and Casa Portuguesa, which is just a block east of the Mercado Borbon.
[book-guide-sanjose]