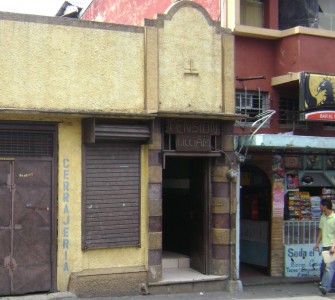 Pension Lilliam is the first in a series of pensions that line the west side of Calle 6, and is marked by a simple sign that hangs above the door.
After passing throw a narrow corridor there are usually more than a dozen chicas lined up in the lounge. Rooms are not the best, but occasionally there is a diamond waiting among the rough here.
Location in a dubious section of town is known as the Zona Roja, and should only be braved by the well-prepared. Not recommended after 3pm, and best avoided on the weekends this is the bottom of the barrel for San Jose.
Calle six pensions in order are Lilliam, Paramount, Maison and Casa Portuguesa, which is just a block east of the Mercado Borbon.
[book-guide-sanjose]