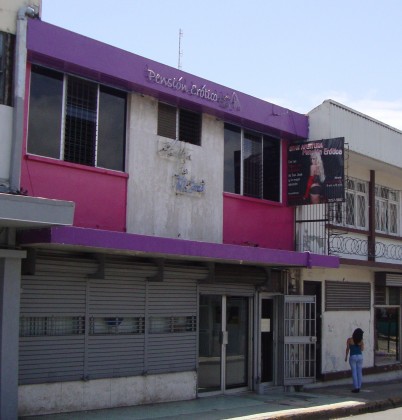 Formerly known as Pension La Gaviota, the venue was remodeled in 2011 with a fresh paint jobs and some colorful lights. The talent turns over frequently here, so it's worth a look.
The door may be locked, but press the doorbell and it will open to a stairway to the lounge.
The location is just across the street from Masion II on Calle near Parque Central, which is a block off from Molino Rojo and Arcadas Night Club.
[book-guide-sanjose]