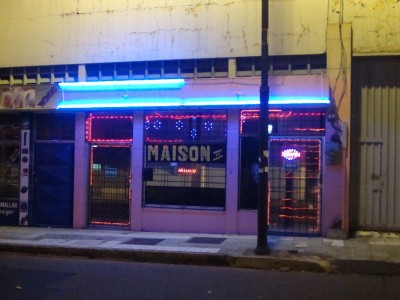 Formlery known as Maison II, the venue has changed hands and is now known as Monica's. The door is locked, but just ring the bell and either one of the girls or the gringo owner will quickly respond.
Since the change, the rooms have been remodeled and the selection of girls is usually pretty good. Expect to see from two to six beauties, waiting in the lounge.
The Location is across the street from Pension E, and a block away from Molino Rojo and Arcadas Night Club.
[book-guide-sanjose]